I try to replace one addiction by another; I'm replacing nail-biting by knitting. And I'm awesome at it :p
I am now the knit-, bento- and bollywood babe, heheh.
Yesterday I was sitting in the subway and I took my knitting out since it was such an empty subway. And at the next stop, the doors open and this girl comes in, says "Bonjour", sits down next to me and starts knitting: "so what are YOU knitting?". How cool is that. We started chatting, she gave me her blog address and when I went to have a look... Jeesh, she's like the knitting goddess! She even wrote a book about knitting socks and all. And she organises a knitting-café with all Paris knitters once a month. They take over a pub to knit for an entire evening. They are about 50 (!!).
And of course, when I'm knitting on my own, I'm listening to my Bolly-music. So because of the backpain I can't dance for now, and because of the money I try to put aside, I prefer not to buy too many movies but it is still there. Massively in love with Bollywood.
Two pics
This is the nice girl from the subway, the knitting superstar ^^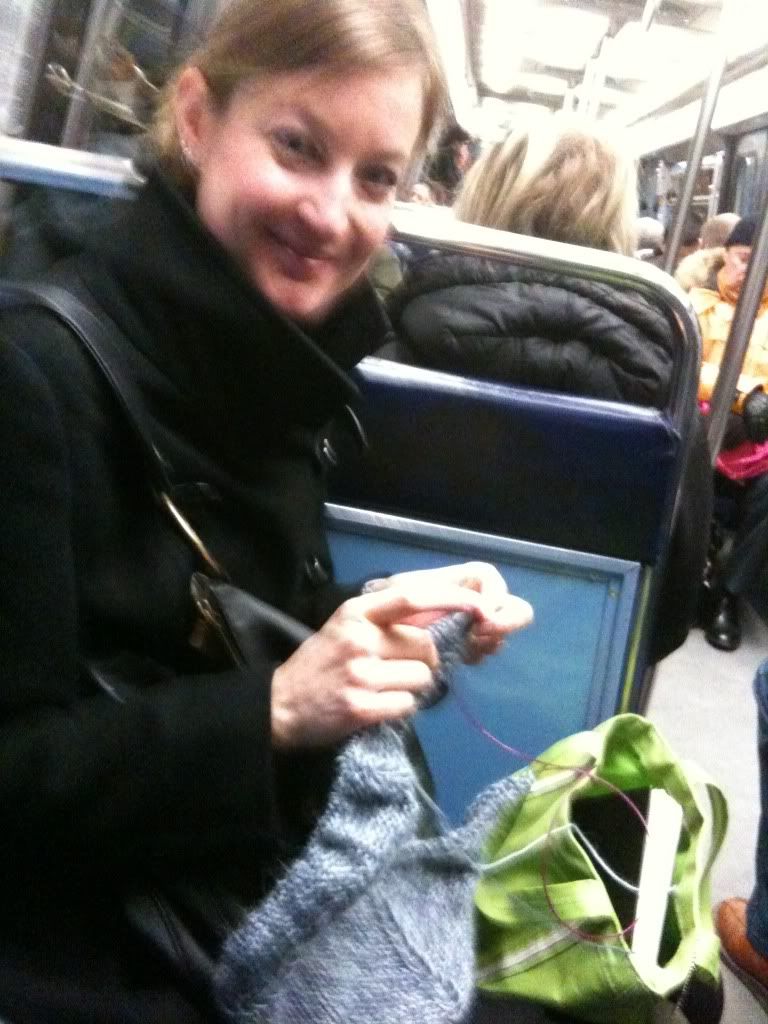 This is what I knitted for my sister, a hood/scarf. My gauge was too tight but it still looks interesting. Unfortunately, my sister recently developped an allergy agains wool so I'm screwed. She is trying to find some fabric she can sew inside the hood because she really wants to wear it ^^